Mirage hair patch is a natural-looking skin base hair system. These hair patches are injection molding pieces, and when worn, it just looks like your natural hair rising from the scalp. There are no knots in this hair system, and hence it looks unbelievably natural. The users can have their hair styled as they please.
Mirage human hair system is made of good quality hair, having hair knotting of 1.1. It means that only one hair is stitched in one knot. It is a much better option when compared to artificial monofilament patches. If you prefer real-human hair patches, then Avani Wigs is the right place to buy them. They have a huge collection of mirage hair patch in Delhi. Their wigs and patches are perfect for all and give a very natural look.
Avani hair patches come in the finest Remy quality and have a soft silky feel. They are available in several different types of quality, such as base, hair quality, style, knotting, hair stitch, and many more.
Australian Mirage Hair Patches
The Australian Mirage hair patch is a more advanced hybrid hair system that transforms the hair replacement experience. It is crafted with innovation and precision. It features a Transparent PU Front, which makes the front hairline undetectable. This hair patch guarantees a natural-looking and discreet hairline, thereby creating a flawless illusion.
The Miraj hair patch uses a silk or net base that mimics the color and texture of your scalp, giving an outstandingly authentic look. They are not like the usual monofilament patches that you find in the market. These patches boost your self-confidence and self-esteem.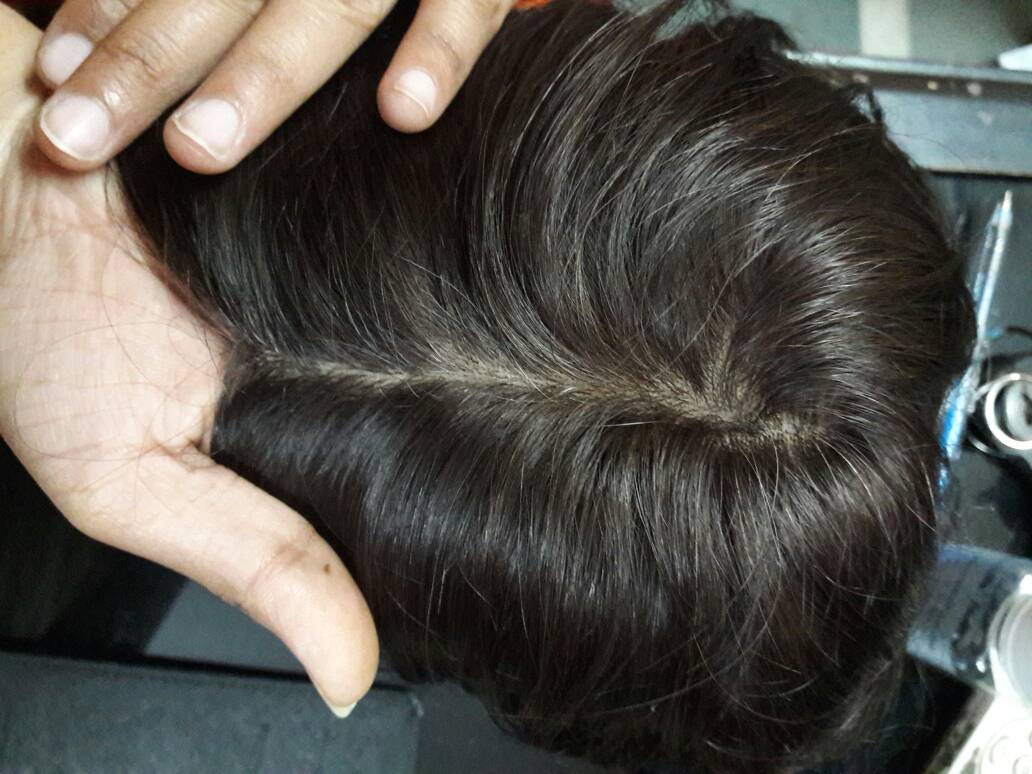 Features of the Australian Mirage hair patch:
Premium Quality
2 or 3 layered Net
Skin Base
Natural Human Hair
Light-weight
Breathable
Single knotting
Lace in front
Freestyle Hair
Better Ventilation
Some of the other popular mirage hair patches are mirage double-layer hair patches and mirage triple-layer hair patches.
These mirage hair patches come 
With Front Lace
These patches give a natural look. The front lace hair patches look like real hair, especially when the person in front of you sees it. They cannot make out that it is a hair patch. These are easy to style. The net in the front is quite thin and naturally merges with your skin color.
Without Front lace
These patches come with wig clips and wig tape. These clip and tape-based mirage hair patches are easy to use. They are durable and hair looks like coming out of your skin.
Difference between with Front Lace, without Front lace and Australian Mirage Hair Patches
The main difference between the front lace, without front lace, and Australian mirage hair patches is that the former has a net base, and the latter has a silk base.
To conclude
Hair loss is a condition that you can control, and choose a reliable and permanent solution to cover the hairless patches. Avani Mirage hair patches and wigs are the best hair restoration solutions that empower you to embrace your life with self-confidence, grace, and style.