Are you the kind of person who wants to quit the knife and get the peeling work done quicker? Guess what; we have good news for you as we introduce to you the best potatoes and vegetable peelers in town, guaranteed to make life quicker and stress-free for you.
Peeling fruits, potatoes or vegetables does take its course of time. It's never quick to set it in simple terms. But the world of technology and invention has something for everyone. The same is the case with peelers. With the help of peelers, you will be able to remove the skin of vegetables and potatoes in no time. Also, you need not worry about peeling off a lot, because it precisely does the work for you. No wonder these peelers have made life so convenient and easy for so many people across the globe.
Vegetable and potato peelers are a perfect fix and something that comes in handy for everyone. They come with sharp blades and they are stainless too, ensuring your safety is never hampered. Why should you own one? Yes, we have reasons that will convince you in no time:
The new age peelers are not only great in peeling the skin of the vegetables but also work efficiently in slicing them as per your liking. Additionally, they come with ergonomic handles and are made with the best culinary-grade stainless steel blade. This way you can be assured to get the right shape of the fruits and vegetables effortlessly. These have potato eye remover which will be able to remove blemishes in no time. These have their own set of containers which helps to store the skin or excess waste. Thus, making life easy and work quicker for you.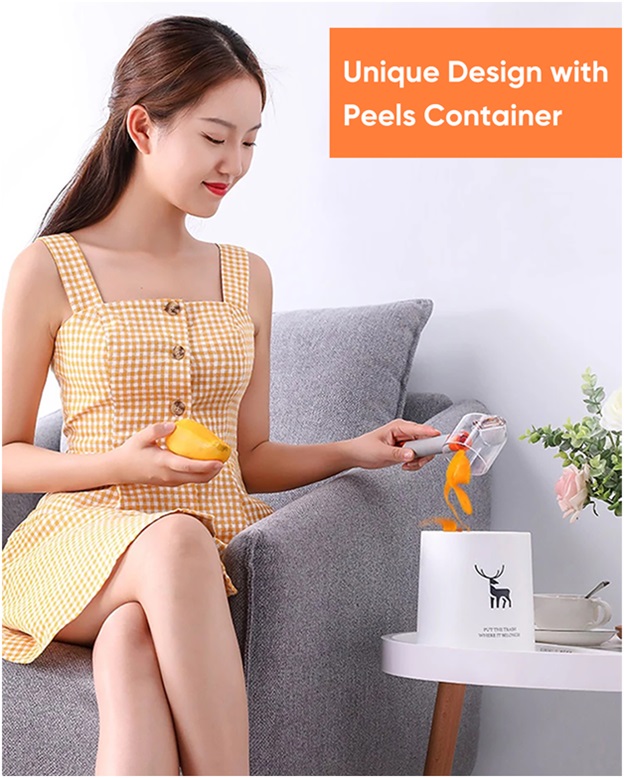 Not only is it comfortable to use these peelers, but also cleaning them is hassle-free and safe too. The handle is straight, thus ensuring that you get the stability you need while it does its job handily. For cleaning it, all you need to do is run water through it for a few seconds, and you have it squeaky cleaned. These are dishwasher friendly.